The Marvel Cinematic Universe (MCU) does a pretty great job of staying true to its source material. Disney and Marvel know that fans want a retelling of their favorite stories and characters from the comics. But, nobody wants an exact replica of the comics.
That's why the MCU has changed some aspects of some of our favorite characters to fit better with the tone and shared universe of the movies. Whether it be writing around other company's rights to characters or swapping magic and mysticism for something more grounded in science-based reality some of our favorite characters in the MCU have had to have their origin stories rewritten to fit into the larger story being told. These are a few of the most prominent changes made to characters in the MCU.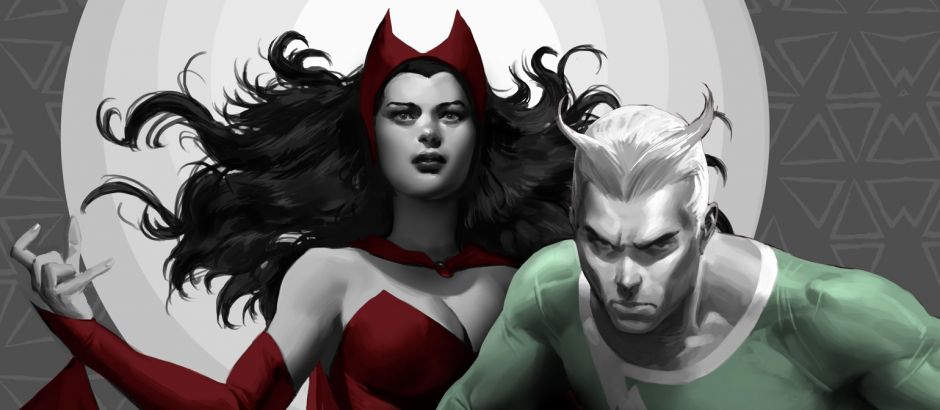 Scarlet Witch/Quicksilver
While Disney may have finally made a deal for the rights to the X-men, Deadpool, and the Fantastic Four when they bought a large part of FOX recently, the term mutant was still owned by FOX when Avengers: Age of Ultron came out in 2015. Because of that, Disney and Marvel had to get a little creative with Scarlet Witch and Quicksilver's origin story within the MCU.
See the problem was that Scarlet Witch and Quicksilver were mutants, but they were also part of the Avengers since the second iteration of the group after the first Avengers broke up. That led to some pretty confusing legal work where both companies technically had the rights to these characters but only FOX could legally call them mutants. That's why Quicksilver shows up in both the MCU and FOX's X-Men Universe in different forms.
It also meant that in the MCU they couldn't have their original comic book origin story. Because, while they were born with their powers and are mutants in the comic books, in the MCU the brother-sister pair were granted their superpowers as part of a Hydra science experiment involving Loki's scepter. It was an ingenious workaround to get these two fan-favorite characters into the MCU without making them mutants.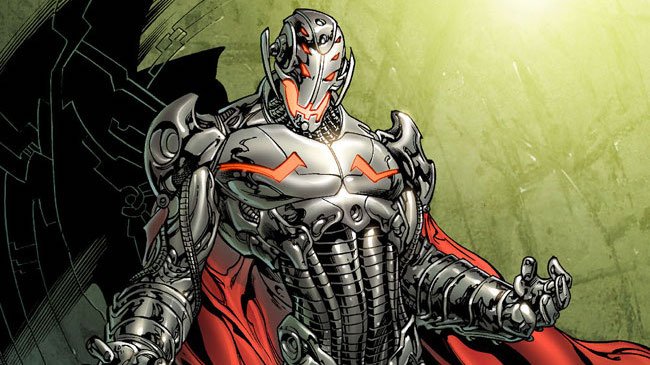 Ultron
Ultron was the big bad in, get this, Avengers: Age of Ultron. But they completely reworked his origin story to get him into the MCU. You see, at the time Hank Pym hadn't made his debut in Ant-Man and even when he did finally show up he wasn't even the main character of the movie, that honor went to the second comic book hero to take up the mantle of Ant-Man, Scott Lang.
In the comics, Hank Pym is one of the brightest minds of the Marvel Universe, and one of the founding members of the Avengers. Unfortunately, with all those brains he ended up making one big mistake that would end up haunting the Avengers, and all of the Marvel Universe, for years to come. He created the AI Ultron in his lab.
Because Hank Pym hadn't been introduced yet they had to take a slightly different route to introduce Ultron to the MCU. Tony Stark and Bruce Banner, the resident geniuses of the MCU, both have a hand in making Ultron in the movies. Sure, their intentions may have been altruistic, after all, they just wanted to save lives, but Ultron ends up taking on a mind of his own and tries to destroy the world.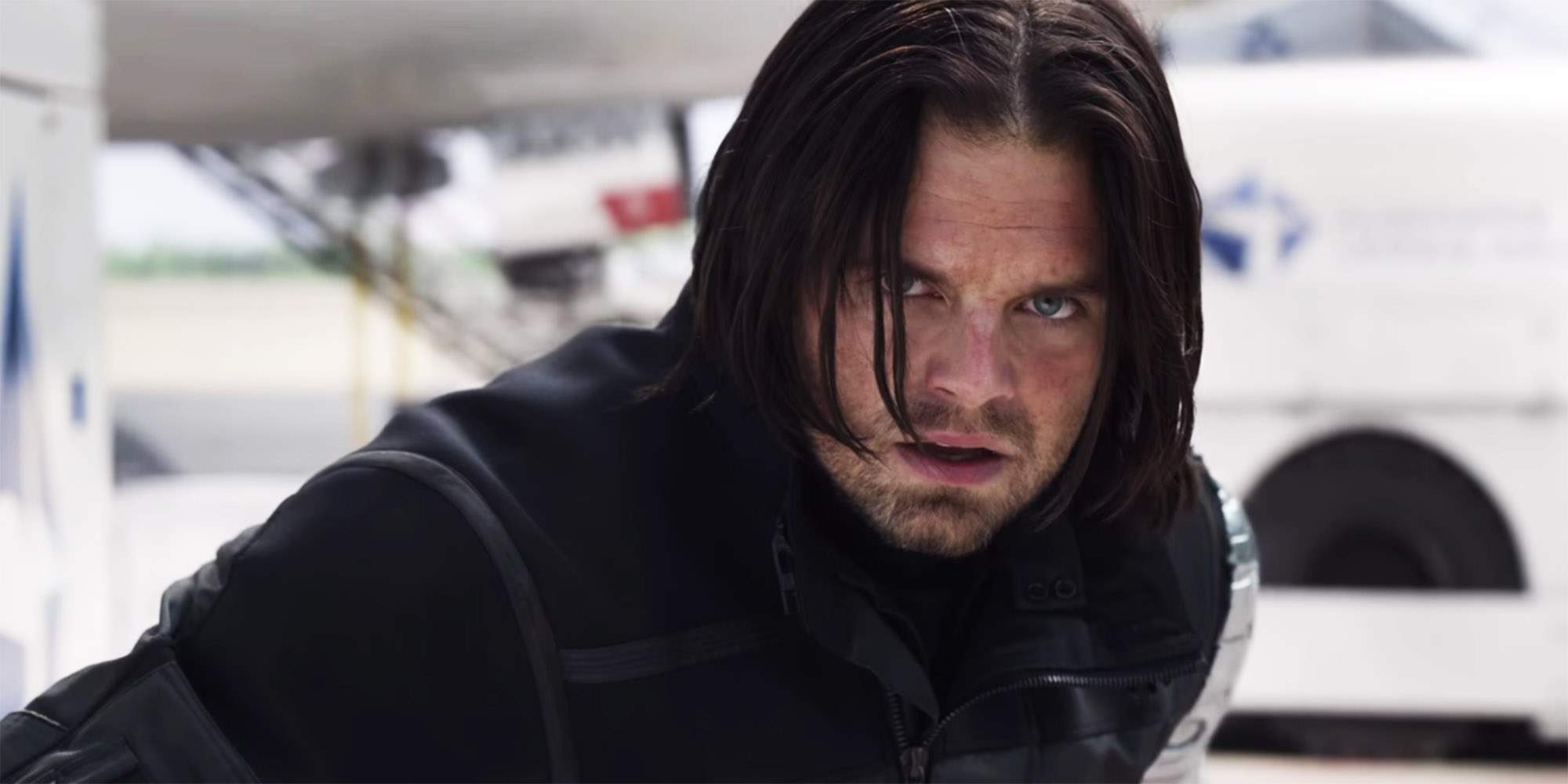 Bucky Barnes/The Winter Soldier
The MCU version of Bucky Barnes, later the Winter Soldier, is probably the closest to his comic book counterpart on this whole list. In the movies, Bucky Barnes is a childhood friend of Steve Rogers, Captain America. They both join the Army and serve together as part of the Howling Commandos before Bucky falls to his death while the team is trying to infiltrate a Hydra controlled train. Bucky is presumed dead until the events of Captain America: Winter Soldier where we find out that Hydra brainwashed him into a weapon.
In the comic book version, however, Bucky and Steve didn't exactly grow up together. Bucky was raised as an Olympic level athlete by his father. When his father died, he joined the Army, and it's there that he met up with Captain America. But, unlike the movies, Bucky didn't meet Cap until he was 16 and Captain America was in his twenties.
And, he didn't fall to his, presumed, death while trying to get onto a train. In fact, the same accident that sent Captain America into suspended animation in the comics is the reason behind Bucky's disappearance. While trying to destroy a drone that Baron Zeemo set off, Bucky grabs onto the drone in an attempt to disable it. Captain America yells at him to get off of it in case it's booby-trapped. Of course, Bucky doesn't listen. While dismantling it, it explodes. Bucky is presumed dead and Captain America is frozen in ice.
And, while he is turned into the Winter Soldier in both versions, in the Movie this is done through a serum similar to the one given to Cap. In the comics, Bucky was captured because he was in such great physical condition Hydra assumed he had to have been given the serum as well. They never give him the super soldier serum, all of his ability is natural and brought about through intense training.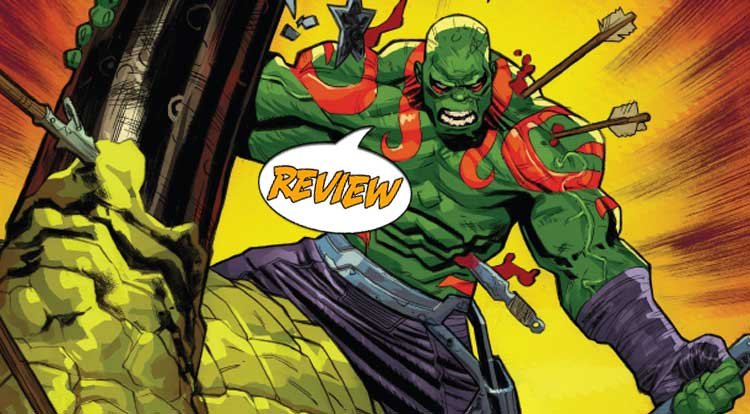 Drax
The movie version of Drax the Destroyer is one of the most changed characters in all of the MCU. In the movies, Drax is just another member of some nameless alien race seen throughout the Guardians of the Galaxy movies. He talks several times about life on his home planet.
In the comics, however, Drax started out as just another human. And, while his main motivation in the movies is to kill Ronan the Accuser, in the comics he is driven by his bloodlust for the big bad of the MCU himself, Thanos.
When Thanos arrives on Earth, he kills Drax, then known as Arthur Sampson Douglas, his wife and his daughter (he would later find out that his daughter was spared and became the character Moondragon.) Douglas actually died in Thanos' attack, but Thanos' father saves Douglas to use him to kill Thanos. This turns Douglas from a normal human into Drax the Destroyer.
Marvel has done a great job of creating origin stories that fit inside of the established universe they have created. While most of them are almost, exactly like their comic book counterparts every once and a while they change how these heroes and villains come to be. And, since there seems to be no end in sight to the MCU anytime soon, they are sure to have even more interesting and fantastic origins for some of our favorite characters. Only time will tell what new characters are introduced into the MCU, but one thing is for sure, we will get a lot more origin stories before it's over with.